How to buy StarPoints
1. Go to https://en.gamigo.com/ and log in with your gamigo account name and password.
2. You will see an overview of all gamigo games. Look for Golfstar and click on "Purchase game cash".

3. Select the packets you want from the list.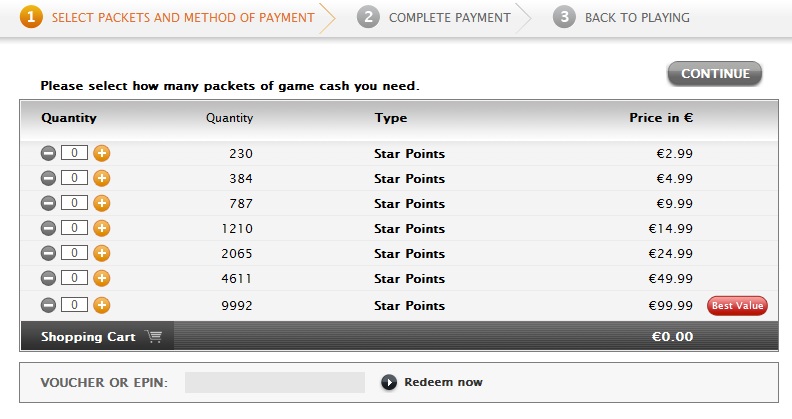 4. Choose your preferred method of payment from the list and click 'Continue'.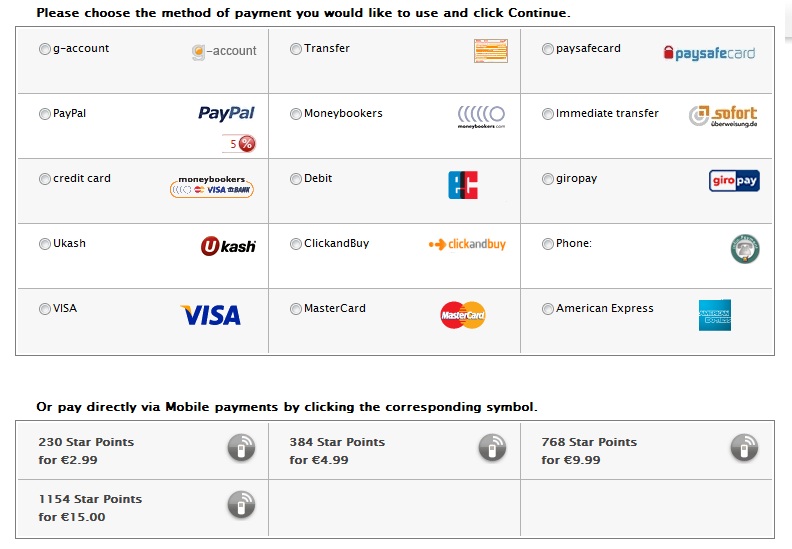 In this case we're using paysafecard, but the choice is yours.
5. You will be prompted to confirm for your purchase. The purchase needs to be confirmed in order to continue.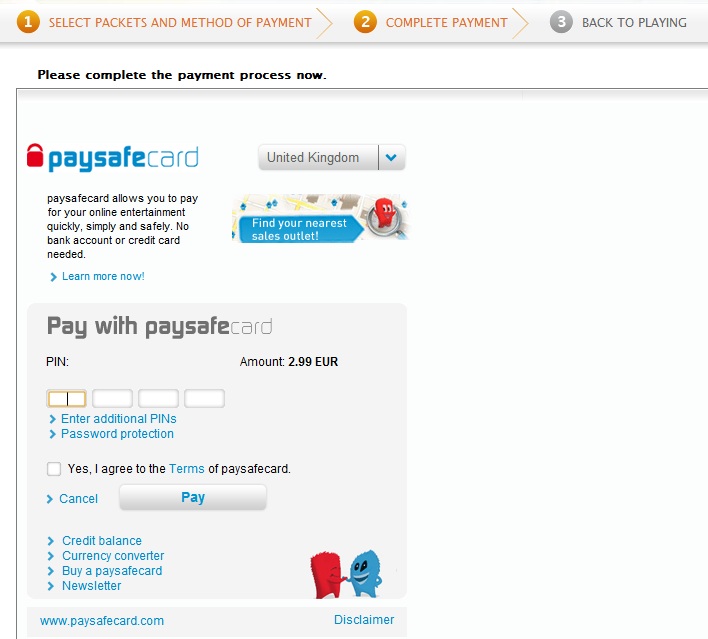 6. You will receive a final confirmation of your purchase. In approximately 5 minutes, your Star Points will be available in the ingame Cash Shop. If your Star Points do not appear, please log out of the game and log in again.